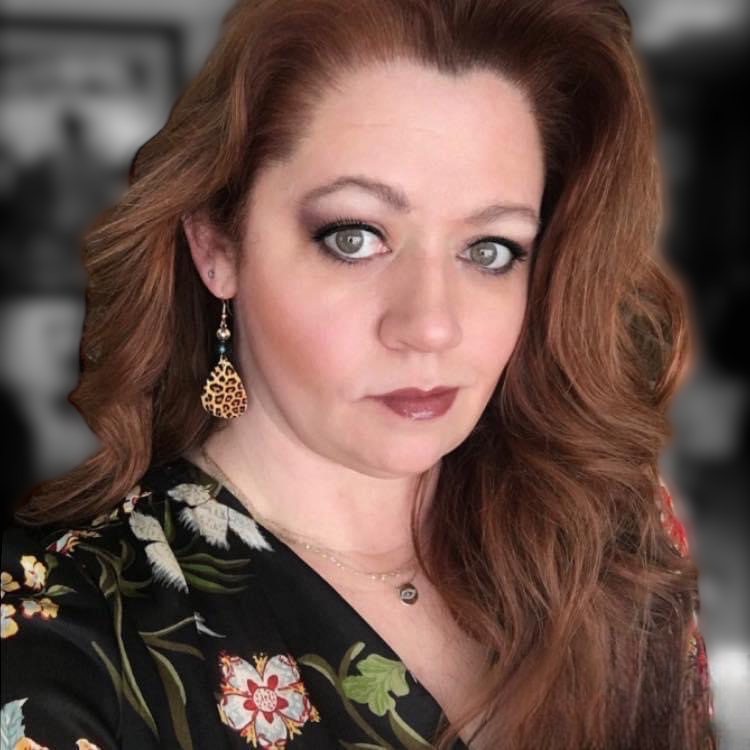 Brandi A. Aubrey, LMT, BCTMB, CSMS, NASM-SCF
President – Massage Therapist, Sports Massage Specialist, Foam Rolling Teacher, Stretch Therapist, Stretching & Flexibility Coach, Meditation & Mindfulness Instructor
WA License # MA11599
Brandi has been a
Licensed Massage Therapist
and
Nationally/Board Certified in Therapeutic Massage and Bodywork
for
25 years
. She graduated from
Seattle Massage School
with Honors
in 1998, and received her graduate S
ports Massage Specialist
training from
Brenneke School of Massage
immediately after.

Her work experience includes hospital settings, chiropractic massage, sports medicine & physical therapy clinics, and private practice massage. The hospital training that she received included work in Post-Op, Labor & Delivery, Psychiatric, NICU & Nursery, and Oncology departments, as well as scrubbing into the OR for a day. As a Certified Events & Clinical Sports Massage Specialist, she became the first female massage therapist to work with the University of Washington Football team…as well as working with athletes throughout the entire UW Athletic Department. In addition, Brandi has training as a PT Aide specializing in car accidents, post-surgical (both medical and cosmetic), and athletic injury rehabilitation. She has also recieved a special endorsement from the Washington State Department of Health for Intraoral Massage. This advanced training and endorsement expands her scope of practice to include being able to more fully treat multiple conditions including TMJ issues, headaches, and whiplash, by also treating the muscles inside of the mouth.

Brandi has worked many sports events over the years – highlighted as being selected to represent the United States of America as a Team Leader of the International Massage Therapy Team for both the 2002 Olympic & Paralympic Winter Games. Other event work includes: US Olympic Diving Team Trials, USTA Women's Pro Tennis Tour, North American Challenge Cup Rugby Tournament, & various Special Olympics events. She works in her private practice and has treated many professional athletes including NFL, MLB, NBA, MLS, & WNBA players, as well as professional golfers, runners, cyclists, swimmers, triathletes, fighters, martial artists, weight lifters, body builders, mountaineers, dancers, equestrians, and more.
Her sports specialty isn't just limited to professional athletes. From pro, to weekend warrior, to the youth athlete, she has worked with them all. Brandi is one of only a few massage therapists in the area that has true expertise in treating the youth athlete. She has treated athletes of all ages, including elementary, middle school, high school, and at the collegiate level. She works closely with coaches and medical staff of various school, private, and public teams, helping to ensure that even our youngest athletes can manage their injuries before they become long-term chronic pain situations.
An educator in the field, she has been an Adjunct Faculty Instructor at Ashmead College in Seattle, as well as a Guest Instructor and Board Member at Cambridge College of Bellevue. Brandi also teaches several community education classes throughout the area including Stress Management, Self-Care for the Weekend Warrior, Aromatherapy, Massage for Couples, and Infant Massage.
Foam Rolling and self myofascial care education are specific passions of hers. Brandi is an authorized Relief Through Rolling Instructor, and teaches individual, as well as group classes, in this pain-free form of self-care though foam rolling. In addition to this form of foam rolling, she actually began her myofascial self care training with the Niel Asher Institute of Australia back in 2015 by training in Foam Rolling For Trigger Points. She has since added to her foam rolling and myofascial self-care education with courses from the National Academy of Sports Medicine (NASM), as well earning RockTape's FMT Mobility Specialist Certification in myofascial rolling.
In 2019, Brandi began training in Kinesiology Taping, and has since become certified in Taping for Trigger Points by the Niel Asher Institute of Australia. In addition, she has received both the Beginner and Advanced Functional Movement Taping Certifications from RockTape, as well as being certified in their Pediatric and Geriatric Taping specialties. She continued her education for healthcare providers with RockTape by also becoming certified in use of RockPods (dynamic cupping), RockBlades (IASTM tools, commonly used for myofascial scraping), and RockFloss (myofascial flossing).
In 2022, she advanced her studies through NASM (the National Academy of Sports Medicine) to become a Certified Stretching and Flexibility Coach (NASM-SFC). This added to her stretching skillset that began at Seattle Massage School in 1997, and includes stretching training from the Neil Asher Institute of Australia in 2015, as well as her certificate in Table Thai and Assisted Stretching in 2022. In 2023, she completed an advanced training program to hold an additional certification in Stretching, Flexibility, & Assisted Stretching from famed Stretch Coach and author Brad Walker's Stretch Institute. Her many advanced certifications and years training in multiple forms of stretching, combined with her 25 years as a licensed healthcare provider specializing in muscle tissue, gives her a unique knowledge base and ability to truly customize stretch therapy sessions for her clients, as well as help develop unique home stretching programs based on individual needs.
In 2022 Brandi completed the Basic Training, and is about to complete the Advanced Training programs through Therabody University in clinical use of the Theragun Pro precussive massage tool. We are excited to now offer this as part of our treatment options, including during Stretch Sessions, which will begin this fall.
Having been involved with meditation and mindfulness in her personal life for over 20 years, she has gone through advanced training and became a certified Meditation and Mindfulness Instructor in 2020 through the internationally accredited program through the School of Positive Transformation. Brandi is currently developing programs in meditation and mindfulness in sports, as well as in daily living, and we are looking forward to launching these programs in 2023.
She is very involved in giving back to our community. She volunteers with Special Olympics, and has handled organizing the Medical Team as well as PR at their events. Brandi has been volunteering with the American Heart Association since 2009. She was the Chairwoman for their Go Red For Women community outreach for women's heart health for several years, and was most recently the Co-Chair of their Mission Ambassadors program. You can see her on various local news programs, as well as hear her on radio & podcasts, a few times a year talking about the importance of taking care of your heart health. She has written guest blogs on the subject for both local media as well as for Huffington Post. Brandi is honored to have received awards for her activism by being named as the American Heart Association's Volunteer of the Year, as well as an additional award for Western States Media Communication, and regularly being a Top Walker in fundraising for their annual Heart and Stroke Walk.
Brandi is proud to call Bothell, not only home to her business, but her actual hometown as well. Born and raised in Bothell, she is an alumnus of Lockwood Elementary, Kenmore Junior High, and Bothell High School. After attending Eastern Washington University, and Disney University during her internship at Walt Disney World, she returned to the Seattle area for her massage therapy education. She still lives in Bothell & loves having her business located on historic Main Street.